STAND ALONE RESIDENTIAL EARTHQUAKE INSURANCE
Announcing an expansion of our Geovera/Coastal Select Earthquake Coverage offering. In California, about 1 in 10 people buy earthquake insurance. Approximately 2 of the remaining 9 are interested, but don't buy coverage due to price or lack of perceived value. In addition to the traditional EQ coverage, we now have a Partial Limit/Equity Protector Option available. Offered by GeoVera Advantage Insurance Services Inc., this product is extremely versatile. What if you could choose the amount of coverage YOU WANT... Now you can! More details are below. See how it works in this short clip:
The Partial Limit/Equity Protector from GeoVera Holdings, Inc. on Vimeo.
New Product Highlights: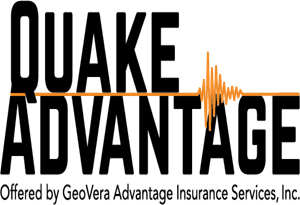 Flexible Coverage Limits (up to 50% of dwelling replacement cost)
Low Deductible Options (as low as 2.5%)
Easy Pay Plan
Online quoting & issuance
Optional coverage for Contents and Additional Living Expense
Traditional Product Highlights:
Coverage A up to $1.9M for new business & $2M renewal
Online quoting & issuance
24/7 Mobile Friendly Claims Website
Flexible options for site-built & condos
How do I access this product?
If you already access GeoVera with J.E. Brown, you'll see a new button in your SSO dashboard.
If you don't currently access GeoVera with us, you can register below.
REGISTER HERE OR START QUOTING
Have more questions? Contact our office or your Regional Sales Manager