The Hiscox NOW Summertime Incentive
Summertime is here! To kick things off, we're offering up to $550 in Amazon.com* Gift Cards** Want to get started? Quote NOW!
How does it work? Simple! Bind any class of business, and we'll track your progress through August 31, 2018. Payouts will be issued via email, during the week of September 3rd. Here's how the payout works:
2 binds = $50
3 binds = $75
4 binds = $100
Earn $75 for every three binds after that (up to 22 binds)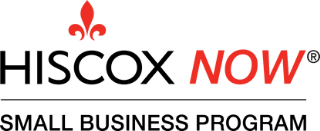 Three admitted products offered:
Professional liability insurance (Errors and omissions insurance)
General liability insurance
Business owner's policy (BOP)
Industries we insure - 150+ Eligible Classes more info
Artisan Contractors Learn More
Architects/Engineers
Beauty & Fitness
IT/Technology
Business Consulting
Marketing Consulting
Photography
Real Estate/Property Management
Web/Graphic Design
Landscaping Services
Janitorial Services
Retail
Sell Sheets Available By Profession
In an effort to make selling easier we are creating Sell Sheets for our top quoted professions within the industries we cover. Learn more
Why use Hiscox NOW?
Fast and simple – online application, documents emailed immediately
Instant coverage – quote and bind online, in minutes
Competitive premiums – tailored policies start as low as $22.50/mo.
Broad Appetite - policies customized for over 100 industries
Extremely convenient – Hiscox handles all servicing and billing

Auto Renewal – earn commissions for the lifetime of the coverage

Hiscox NOW – Online Quote and Bind via JE Brown Single Sign On (SSO)
**Gift cards will be distributed by email after the promotion ends, during the week of September 3. Only licensed agents are eligible to receive gift cards with a max pay out of $575 for the calendar year.
Underwritten by Hiscox Insurance Company Inc. (HICI) a Chicago based insurance company. Not available in all states. Copyright © 2018 Hiscox Inc. 520 Madison Avenue | 32nd Floor | New York, NY 10022 *Amazon.com is not a sponsor of this promotion. Except as required by law, Amazon.com Gift Cards (" GCs") cannot be transferred for value or redeemed for cash. GCs may be used only for purchases of eligible goods on Amazon.com or certain of its affiliated websites. For complete terms and conditions, see www.amazon.com/gc-legal. GCs are issued by ACI Gift Cards, Inc., a Washington corporation. All Amazon®, ™ & © are IP of Amazon.com, Inc. or its affiliates. No expiration date or service fees.