Jewelers Mutual Group® Dedicated to Jewelry for over 100 Years
We've got you covered with our newest offering - Standalone Personal Jewelry Policies! We are excited to announce the addition of Jewelers Mutual to your dashboard!

---
JE Brown customers seeking to insure their valuable jewelry will be excited to learn that we've added Jewelers Mutual Group to our offering. Based in Neenah, WI, with other Group offices in Dallas, Texas and Miami, Florida. Jewelers Mutual is the only insurer in North America dedicated to jewelry and jewelry insurance for over 100 years. Your jewelry reflects who you are and represents life's special moments. It deserves protection from a dedicated team of experts. If you're looking to protect your customer's jewelry with a company that has a strong reputation, affordable plans, and high customer satisfaction rates, Jewelers Mutual is tough to beat. If something happens to the jewelry, Jewelers Mutual will work with the jeweler of choice to repair or replace the item with the same kind and quality - like it was before. Cover your clients with repair or replacement coverage for all types of jewelry, even loose stones while being set. We can cover rings, watches, necklaces, bracelets, charms and more! Estimate the rate in less than one minute by telling us what you need to insure, how much it is worth, and the zip/postal code of your insured.

---

Download Reference Guide |
Download Frequently Asked Questions
---
HOW IT WORKS
With Jewelers Mutual's intuitive Zing Marketplace we offer a seamless quote-bind-issue process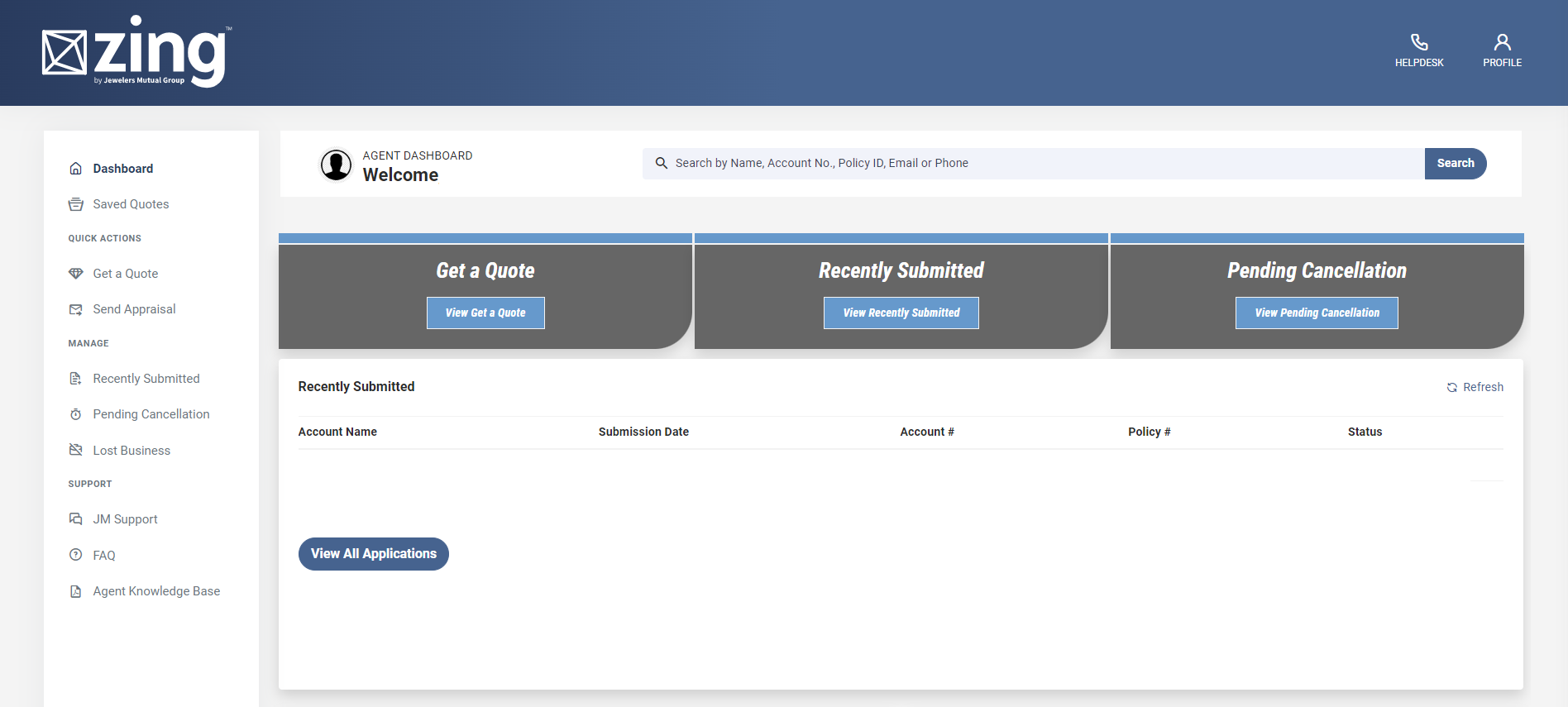 How to Quote
1. Login with your credentials
2. Enter the item type, value, and zip code
3. View the coverage options
4. Select a deductible
5. Make a payment!
---
We provide all types of jewelry insurance, including engagement ring insurance. Watches, earrings, and even loose stones while being set - yep, we cover those too. No matter the type of jewelry you insure, it'll be protected by our comprehensive repair or replacement coverage. This means that with specialized jewelry insurance, we step in and deal directly with your jeweler of choice in the event of a claim. Our claim professionals work with your jeweler to make sure your piece is repaired to your satisfaction or replaced with a piece that's of the same kind and quality as the original.