Lucky 10 Lottery!
"L" isn't just the Roman numeral for 50, it's also the symbol for our joint promotion with American Modern. We're giving away $50 prizes through December 2017. Every two weeks, 10 lucky lotto winners will get $50 in an Amazon.com gift card.
How do you win? Simply enter your new American Modern policy number here to see if you're a winner!
Who is eligible to win? All of our licensed agent partners.
What are the dates of the promotion? June 15, 2017 to December 31, 2017
How are prizes paid? Amazon.com e-gift cards will be distributed upon validation of each winning entry.
How many times can I win? There is no limit to individual winners! Each policy bound during the promotional period is eligible.
What policies are eligible? All AMIG new business policies issued and with an effective date during the promotional period.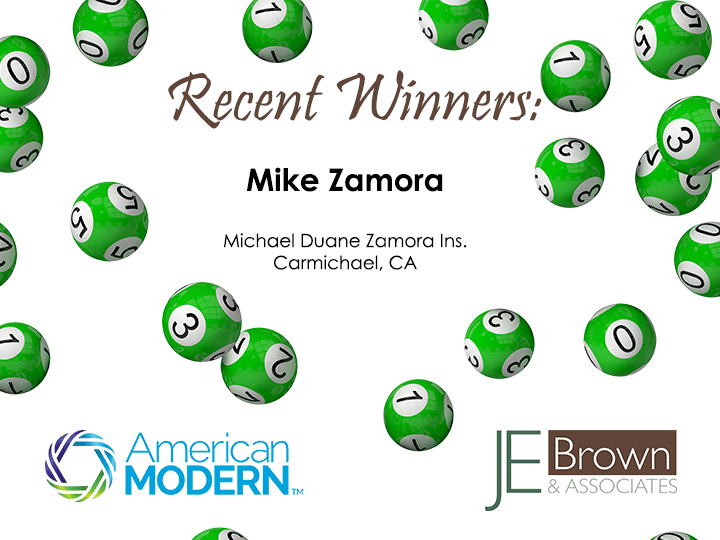 This promotion is open to all American Modern policies issued during the promo period. This includes:
Learn more about AMIG products
*Amazon.com is not a sponsor of this promotion. Except as required by law, Amazon.com Gift Cards ("GCs") cannot be transferred for value or redeemed for cash. GCs may be used only for purchases of eligible goods at Amazon.com or certain of its affiliated websites. For complete terms and conditions, see www.amazon.com/gc-legal. GCs are issued by ACI Gift Cards LLC, a Washington limited liability company. All Amazon ® ,™ & © are IP of Amazon.com, Inc. or its affiliates. No expiration date or service fees.